Chef Chistopher C. Ala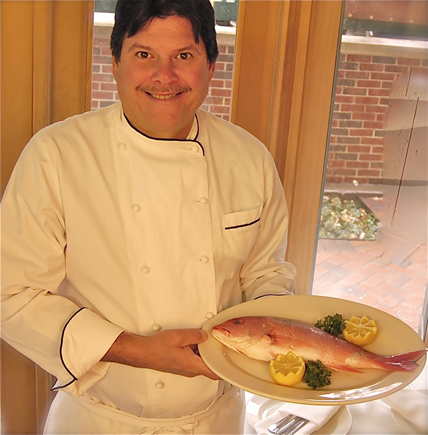 Chef Ala brings to Oak Park over 20 years of professional cooking experience. He is a certified Executive Chef with the American Culinary Federation and has competed in numerous culianary salons around the world.
Most recently Ala was the opening Executive Chef of the Historic Allerton Hotel in Chicago after their 80 million dollar renovation. Ala has also run the Le Meriden Hotel and Chez Paul Restuarant in Chicago.
In Boston, Ala was the Chef of The Colonnade Hotel and Brasserie Jo. In Florida, he was at Boca Raton Resort and Club and spent seven years in the Caribbean working at resorts in Puerto Rico, the U.S. and British Virgin Islands.